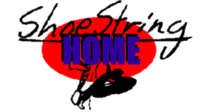 ---
Check out Tweezer's Section for new tourdates!
WCW will also be playing a show in April (check out their section for the details), they also just finished their next album which should be out as early as July!
Check Each Bands Section For The Latest In Tour Dates!
Now You Can Listen To Samples From William Carlos Williams' White Women
---
Site design © James Carr. All other material © Shoestring Records.